Leadership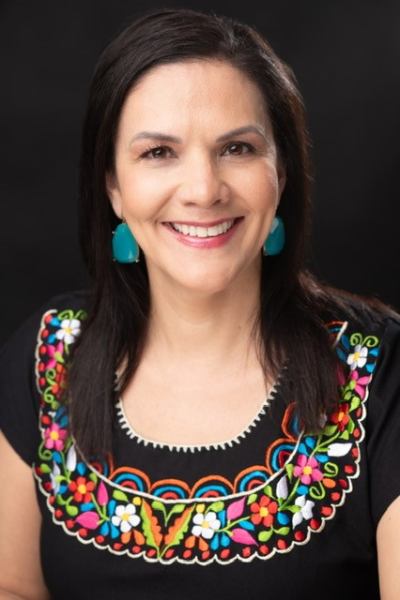 Natalie Vega O'Neil – President & CEO – Executive Office
Natalie Vega O'Neil is the President & CEO of Junior Achievement of WA, the largest organization dedicated to giving young people the knowledge and skills they need to own their economic success, plan for their futures, and make smart academic and economic choices. With 20 years' experience in non-profit leadership, and a commitment to breaking the cycle of poverty; Natalie is a relentless advocate for marginalized, underserved and vulnerable communities. As a dynamic Latinx leader steeped in early childhood development and educational programs, Natalie is the first female and first person of color to lead Junior Achievement of WA in its 69-year history.

Natalie has a rich background in nonprofit leadership as the associate vice president of Save the Children; founding staff member at Thrive by Five Washington; and co-founder and director of early childhood education for a public charter school in Los Angeles, California. This background has charged her mission and resolve to provide access and equity to education for all families.

Natalie's team of over 600 at Save the Children, a global humanitarian agency, executed domestic programs focused on early childhood education and grade-level reading across 38 states, reaching more than 300,000 children. While at Thrive by Five Washington, Natalie co-led the development of a statewide Quality Rating & Improvement System, as well as the state's work on developing kindergarten readiness indicators.

In addition to these programs, Natalie has a breadth and depth of experience rolling up her sleeves to help build and nurture a host of non-profit programs including the creation of bilingual, play-based birth to five programs, and an onsite health clinic, for children and families living in severe poverty; worked for other non-profits, including Make-A-Wish Foundation and the YWCA; and organizing advocacy efforts to raise awareness and support for programs that promote children's well-being and racial & geographic equity.

Natalie is a skilled fundraiser, securing tens of million dollars in individual, foundation, corporate, state, and federal grants; and holds a master's degree in Early Childhood Education and Child Development from the Erikson Institute. Natalie was recently named a Reign FC Legend in recognition of her extraordinary contributions to the Seattle community and featured by Seattle ALPFA (Association of Latino Professionals for America) as a Latina Trailblazer. Natalie serves as a board member for Children's Institute and Leadership Tomorrow and is also President-Elect for the National Association for the Education of Young Children (NAEYC).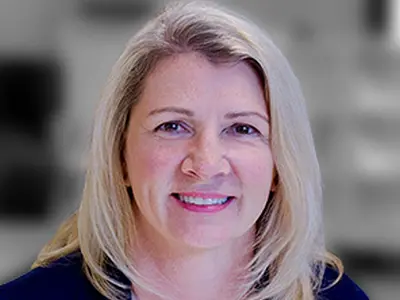 Rose Bartlett – Chief Financial Officer – Finance
Rose is an accomplished senior executive with comprehensive experience leading organizations through transition. Throughout her career, she has established a reputation as a transformational leader driven by challenge, undeterred by obstacles, and committed to furthering standards of excellence.

Rose's passion is for helping others understand the story behind the numbers and bringing actionable data to all levels of the organization. Her ability to build consensus among executive teams and stakeholders to promote transparency and influence positive change has been repeatedly proven.

Before joining JAWA, Rose worked with several family and closely-held businesses in the Pacific Northwest, providing them expert advice on business activities' financial implications and guiding them through transitions to new leadership. She is currently on the Board of Directors for the McDowell family businesses and is a former Board Member of the Renton Regional Community Foundation.
Jan O'Connell – Chief of Staff – Executive Office
Jan swapped the Emerald Isle of Ireland for the Emerald City of Seattle and since then has managed a music school and a communications company, as well as immersing herself in American life and culture through work, volunteering, friendships, and interests.

Prior to moving to the U.S., Jan worked in the research facility of her alma mater, Tyndall Institute, and as a Senior Executive in Ireland's largest advertising agency. But her longest and most fulfilling tenure was as the Managing Director of an Opera Company producing over 50 productions: large-scale operas including La Traviata, La boheme, and Carmen, as well as operetta and musical theater productions such as Oklahoma, The King & I, and Me & My Girl, all in support of the larger programming aspirations of the company. Second only to that in terms of time and passion was Jan's over-a-decade commitment to Threshold, a housing charity as part of their finance committee to secure a right to housing, in particular for households experiencing poverty and exclusion.

Jan has a Bachelor's degree in Commerce from the University College of Cork (UCC) and diplomas in Marketing, Quality Management, and Human Resource Management from UCC and CIT. Jan is also a winner of the Arts Council of Ireland Management Bursary in recognition of her service to the Arts in Ireland.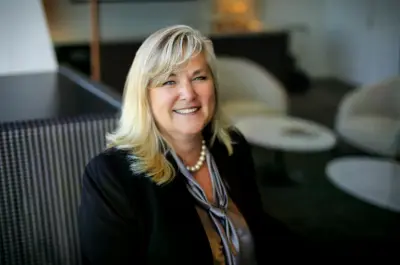 Barbie Seifert – Chief Advancement Officer – Development
Barbie is a highly experienced non-profit manager, development, and communications professional with over 30 years of experience implementing successful fundraising campaigns, engaging boards, and coordinating team efforts to ensure annual and long-term financial goals are met. She is skilled in relationship management and working with diverse donor constituencies – public, private, and corporate – and managing, coordinating, and motivating staff and volunteers to meet fundraising goals and improve organization visibility.

Barbie most recently served as the Executive Director of the One Eighty Foundation, an innovative national corporate non-profit that provided funding and resources for good to children and families in need. There she served as the strategic and inspirational leader to the Board of Directors, company employees, sponsors, and funding agencies to achieve strategic and mission goals.

Locally, Barbie serves on the Advisory Committee of the Philanthropist Forum, the Corporate Giving Network, and the United Way Business and Workplace Engagement Committees. She is a 16-year member of the Seattle #4 Rotary serving on the Board of Trustees, the International Service, Membership, and Program Committees. Barbie has served on many local boards, including Teens in Public Service (Board Chair), the Ronald McDonald House, the Seattle Police Foundation, Vital Voices, and the Outstanding Mother Awards Council for the American Lung Association.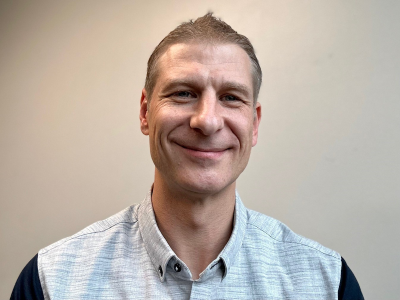 Jason Berry – VP of Impact and Innovation – Education
Jason is a highly successful non-profit leader with more than 20 years of experience, including 12 years as the Executive Director for the Auburn Valley YMCA. His successes as non-profit executive have been anchored by an unwavering commitment to advancing equity and social justice, and to the most disproportionately underserved. He is proud to be a part an organization helping young people thrive and create economic justice for themselves, and the families and communities around them.

Jason excels at staff development, building teams with a community-first approach, an unwavering voice for community needs, and a dedication to building equity locally and regionally. He is skilled at community engagement and partnership development. Throughout his career, Jason led multiple projects expanding the YMCA's reach and impact, including the development of two Community Learning Centers, an early learning center, a capital expansion project, a pioneering partnership forming a patient referral system with MultiCare, and a partnership providing before school programs and transportation for children experiencing homelessness.

Under his leadership, the Y was named Auburn School District Partner of the Year and Auburn Chamber of Commerce Non-Profit of the Year. Jason chaired the City of Auburn's Human Services Committee, led the YMCA of Greater Seattle's Public Policy cohort, served on the Auburn School District's Connecting on Racial Equity team, and participated on strategic planning committees for the Auburn School District and Green River College. Jason also volunteers as a youth basketball coach.

Jason is a proud community college product, attending Wenatchee Valley College before earning a bachelor's degree in History from Whitman College and a master's in Kinesiology from San Jose State University.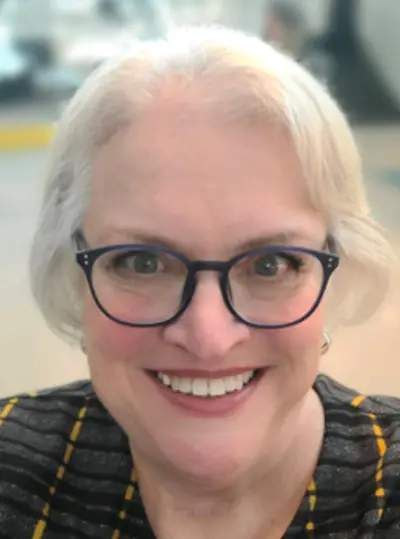 Tammy Neese – Vice President, Finance & HR – Human Resources
Tammy's commitment to Junior Achievement's mission dates back to her joining in 2004. Through multiple roles leading the finance team, she has been a "roll up your sleeves" member of the JAWA organization. She is currently VP of Finance & HR with a reputation as a trusted finance and HR professional.

Tammy is a dedicated volunteer in her outreach to underserved, at-risk youth and is passionate about witnessing the positive impact education provides as a trajectory to changing lives. She currently serves as Board Chair for the Washington Youth Academy Foundation and President of the WYA Booster Group, focusing on Parent Outreach & Education as part of the National Guard Youth Challenge Program. Her past leadership positions include serving as Board Chair of the French American School of Puget Sound and on the Renton School District Parent Advisory Board of Gifted Education.

Tammy has a Bachelor's degree in Criminal Justice Support Services emphasizing Youth Advocacy from the University of Phoenix and studied Business Management at BYU, Idaho.
We use cookies to provide you a personalized experience. How we do this is by analyzing user behavior on our site and sharing data with our advertising and analytics partners. You consent to our cookie policy if you continue to use this website.