Meet Josh Garza, Regional Program Manager, Central Washington
Celebrating National Hispanic Heritage Month
Author: Katya Turnbow
Community Involvement
Published: Monday, 18 Sep 2023
---
Sharing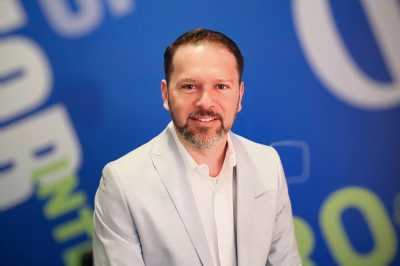 Image caption: Josh Garza
This month, Junior Achievement of Washington is celebrating National Hispanic Heritage Month, and we are excited to learn more about the heritage of our Regional Program Manager, Central Washington, Josh Garza.
Tell us a little bit about your cultural heritage as a Mexican American.
My grandparents on both sides were from the state of Nuevo Leon in northern Mexico and immigrated to the US in the late 1940s and early 1950s. My parents' families traveled together and migrated across the country into Texas, California, and Washington while laboring in seasonal agricultural work. My mom and dad became good friends, fell in love, and married in 1962. After chasing temporary field work for years, they eventually found year-round employment and settled in Washington.
The youngest of my siblings, I was born in the tiny town of Toppenish, "where the West still lives." My parents raised six children with a strong focus on family, faith, and getting ahead in life. Growing up surrounded by a large, loving Mexican-American family (over 100 first cousins) enabled me to deeply embed my culture into the fabric of who I am.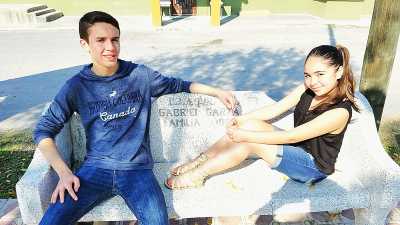 Image caption: Josh Garza's children during one of their trips to Mexico
What is your favorite holiday tradition?
While celebrating all the typical American holidays, I also grew up visiting my grandparents in Mexico every year. Every December, our family would drive through seven state lines and the US-Mexican border. It took us about three days to complete this distance of over 2500 miles. But it was all well worth it because once we arrived, it was the start of an extended vacation and a joyful family reunion. Every Christmas was a beautiful time well spent with my grandparents, cousins, and friends, who came from all over the US. My fond childhood memories continue to stay with me, and I always look forward to making the trip down south with my children to keep the tradition alive.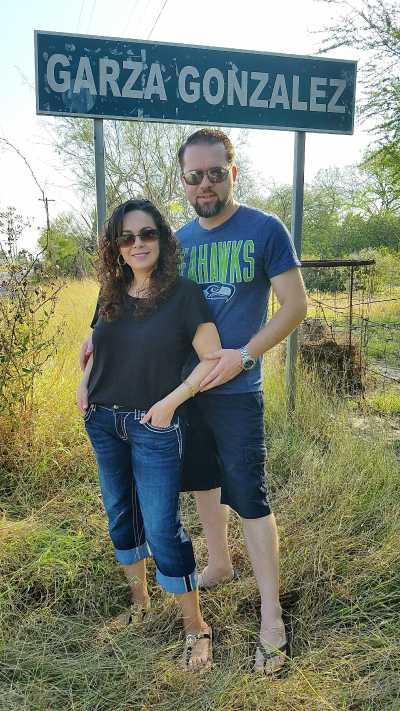 Image caption: Josh Garza and his wife Angie in Garza Gonzalez
What is your favorite Mexican drink and/or dish?
I love arroz con pollo, carne guisada, carne azada, chorizo con huevo, fidello, tamales, but most of all conchitas! As for drinks, I would say a soda brand called Barrilitos with sabor de fresa and aguas frescas such as Horchata.
Do you have a favorite place to visit in Mexico?
I could say Cancun or Puerto Vallarta, but hands down, my favorite place to visit is a small place that I call my home-away-from-home - Garza Gonzalez. It is the town where my parents were born. It means a lot to me because of my childhood memories and because that's where my family roots come from.
How did your heritage shape your career path in early childhood education and nonprofit work?
My parents always valued education, which started at home. They worked hard, serving as my role models, and instilled in me at a young age the importance of being self-sufficient and responsible with money. This environment inspired me to be an entrepreneur and work in various positions where I could help students and share my story.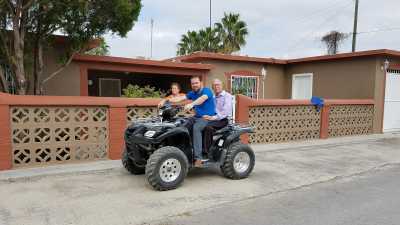 Image caption: Josh Garza with his parents in Mexico
How can we learn more about the Mexican culture during this celebration month and beyond?
You can start by watching Mexican TV shows like El Chavo del Ocho or old movies with actors like Pedro Infante and Cantinflas. There are many others, but these are classic Mexican icons.
We use cookies to provide you a personalized experience. How we do this is by analyzing user behavior on our site and sharing data with our advertising and analytics partners. You consent to our cookie policy if you continue to use this website.