Be a Game Changer
Be a Game Changer - support JA students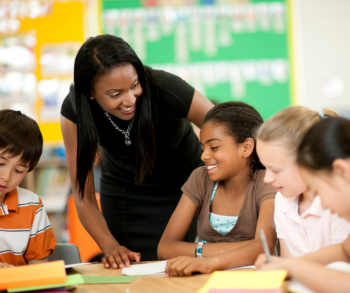 Imagine trying to play a game where nobody explains the rules. There is no practice, no game plan, no coaches. Just go out there and do your best, kid! But your best isn't good enough. Nobody would blame the player. They would blame the circumstances.
This type of scenario doesn't happen in sports, but it does happen in the game of life. No one explains the rules. No discussions of how money works. No game plan for how education supports your future career. And certainly, no coaching about how to start or run a business. We're told just go out there and do your best, kid. But our best isn't good enough. We're unprepared for the game. This time, though, people blame the player. Not the circumstances.
This is where you come in. Your gift to Junior Achievement helps provide game-changing education in financial literacy, career readiness, and entrepreneurship.
We can't do it without you. Washington students need your support. Suit up. It's game time.
Proven Results
Our research shows that students who have experienced JA programs have a greater belief in self and sense of purpose. They report higher levels of career satisfaction, confidence in managing money, and willingness to start and run a business.
We use cookies to provide you a personalized experience. How we do this is by analyzing user behavior on our site and sharing data with our advertising and analytics partners. You consent to our cookie policy if you continue to use this website.